El cultivo al aire libre es mucho más ecológico que el cultivo de interior. Una estimación reciente, dijo que el crecimiento de la marihuana de interior representa el 1% del consumo total de energía de los EE.UU.. Aunque este número fue probablemente inflado, no es de extrañar dada la cantidad de equipos que  se utilizan por lo general en interiores. Desde las luces, a las bombas de agua, ventiladores, CO2, calefactores, máquinas de ozono para ocultar el olor, si es necesario, y las diversas otras piezas de equipo que los productores necesitan en todo el proceso de crecimiento.
Sin embargo, no todas las cepas son buenas opciones para ser cultivadas en exterior. Como todas las plantas y animales, variedades tienen diferentes ambientes que se especializan. Algunos prefieren los ambientes tropicales mientras que otros como ambientes frescos bajo luz similares a los veranos del Himalaya. Debido a esto, un cultivador buscando crecer al aire libre debe seleccionar cuidadosamente su planta en base a las condiciones que están disponibles para ellos.
Una gran opción para el crecimiento al aire libre es The Church, una raza complicada proporcionada por greenhouseseeds.nl. The Church es una combinación de Swiss sativa, Northern Lights y Super Skunk. Estas tres cepas se unen para formar una cepa muy potente de marihuana que puede producir muy fácilmente mayor que 20% de THC. Esto hace que sea una de las cepas más potentes para cultivar.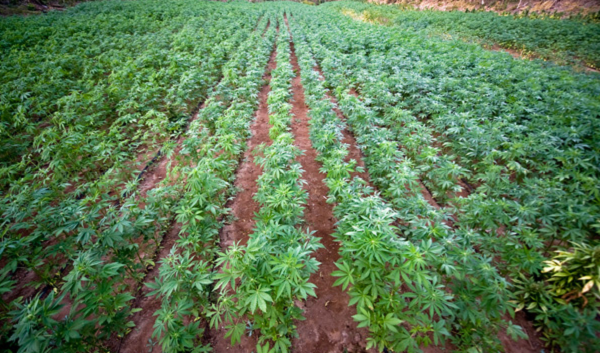 Aromas Skunk y  Oferta gustos ricos
La parte Skunk de la cepa la hace ideal para exteriores orgánicos porque resiste naturalmente a hongos y fácilmente resiste ambientes húmedos. Los cultivos al aire libre por lo general requieren insecticidas y fungicidas para proteger los cogollos, pero The Church hace esto menos de un requisito debido a sus características de resistencia. Estas semillas crecen mejor en ambientes cálidos, pero no tropicales, por lo que se puede cultivar en casi cualquier lugar.
Las formas de  plantas muy tupidas que pueden producir casi un kilo por planta en escenarios al aire libre, hacer una planta comercial excelente. Por supuesto, The Church también se puede cultivar en el interior y se destaca en este ajuste también. Con un fuerte rendimiento de 800 gramos por metro en sólo 8 semanas, esta planta es una de las mejores crece en los dos ámbitos.
Greenhouseseeds.nl sólo ofrece las mejores semillas feminizadas a todos sus clientes. Sus criadores tratan de hacer que las cepas únicas que a menudo son imitados, pero nunca coincidían. Al explorar el mundo para descubrir todas las cepas de marihuana, greenhouseseeds.nl ha producido galardonado híbridos y otra vez. Confía en ellos para su próxima compra de semilla y ver por qué sus semillas producen más rendimiento que cualquier otro banco de semillas.