Washington has approved pot sale and this legalization is creating a wave in cannabis stock market. Many firms selling marijuana are in great demand. Though many investors were hesitating to try pot industry, the popularity and legalization encouraged many to invest in this hot niche.
Nuvilex Inc and GW Pharmaceuticals PLC are enjoying this period; there are many other companies, gaining from this stock surge. Pharmaceuticals PLC, one of the top gainers in the field jumped 15%, following an up-listing to Nuvilex Inc and OTCQX. The pre-clinical trials have approved marijuana and some firms are reaping big profits already.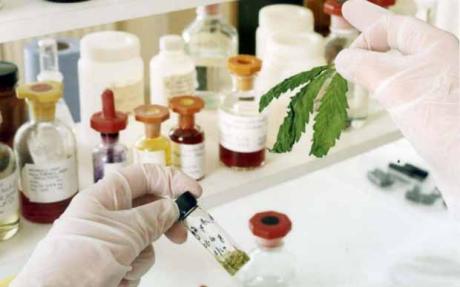 Marijuana regulatory proposal continued to evolve previous week, creating interest in the market to higher levels. Washington State was one among the very few states approved for recreational cannabis activities; though it legalized in certain locations, it definitely helped to boost public and company confidence operating in the Washington State, such as DigiPath Inc, and Abattis Bioceuticals Corp. It's been predicted that Washington's market would grow larger in comparison to Colorado's market.
GW Pharma is being operated by Moore Capital Management founder Louis Bacon who is known for using worldwide macro approach to invest in the global market. Bacon purchased 34,200 shares in the very first few months of 2014. Though his shares were just 0.2% of the total, it was worth $3 million. Renaissance Technologies LLC founder Jim Simons sold 5,100 shares in Q1 sector
GW Pharma is having major stocks in the cannabis market worth $1.3 billion and it trades on London Stock Exchange and NASDAQ. The firm is situated in Salisbury, UK. It was listed in public stock section in 2013 and it has 895% since it began selling. The firm trades cannabinoid therapeutics and Sativex, one of the leading drugs by the company, has been approved in 25 nations. It's being tested under clinical trials for cancer pain in the US and EU. Last year, it generated $48million in revenue.
Marijuana related stocks look more promising and GW Pharma also operates as a biopharmaceutical firm. Cannabis Therapy Corp said that its stocks rose by 9%, concluding that laboratory research will develop cannabinoid items, targeting auto-immune disorder and inflammation.
Nuvilex, which is operated by Fisher Asset Management, purchased BBB (Bio Blue Bird) in 2013. It develops Cell –in-a-Box (living-cell encapsulation) for treating pancreatic cancer and its shares are moving forward in a positive direction.