It's surprising to find a good breeder, who does not know about the amazing cannabis variety- Great White Shark (GWS). A classic that has made history and that history continues day after day! It's possibly one of the best indica varieties in the world.
By meticulously crossing Super Skunk x Brazilian x South Indian, we've found superior genetics, great taste, and effect that surprise us for its medicinal qualities. You simply can't ask for anything more!
Great White Shark is mostly Indica variety, and as such, its effects are primarily personal. It will make you completely joyful yet so relaxed from the first puff; notice how your muscles are gradually relaxed until the rapture. It is a durable and powerful variety, perfect to relax at the end of a hard day's work or to give a sleepy effect. If you are looking to have a relaxed meeting with friends, where peace and tranquility floods your bodies, this is definitely the perfect choice for the occasion.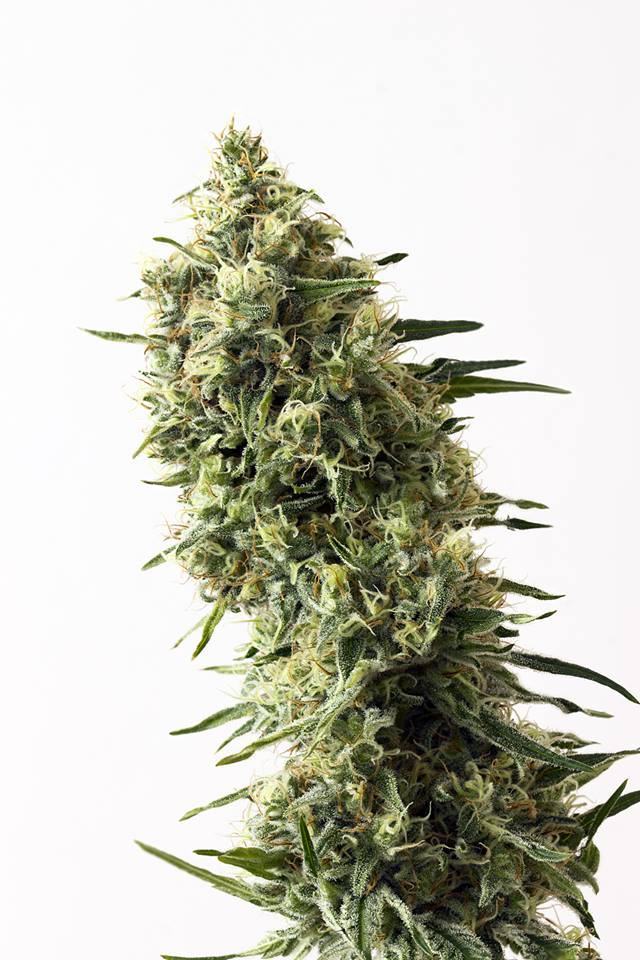 Its flavor is extraordinary, fresh, and citric – something very palatable! It remains a good time after smoking it; a taste that one does not want to forget lingers, making sure you would want to continue smoking every day.
Great White Shark is a variety of medical marijuana, which is especially recommended for the treatment of pain; it is also great for illnesses requiring muscle relaxation. Its medicinal effects are obtained, whether you smoke it in vaporized form or ingest through cannabis sweets or teas.
Its cultivation is very simple; it is a variety that offers short distances between nodes, being very lush. It offers generous and delicious fully loaded resin buds, so a very interesting variety is also made to perform extractions.
As good variety Indica does not require an EC (paid) high during culture that brings a bonus during flowering, we offer the best of them. It is an excellent choice to be used in techniques such as SOG or SCROG because having a large central bud it also branches generously.
When grown indoors, its flowering period is around nine weeks, while in outdoor cultivation it may be harvested early to mid October, speaking about the northern hemisphere.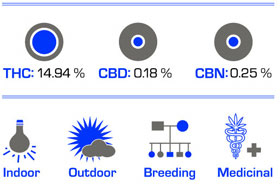 You can buy feminized Great White Shark seeds in packs of 3, 5 or 10. We always recommend buying original and unopened packages, so that the seed quality is guaranteed.
If you have any questions about this variety, send them to us through the comments and we will help you resolve the same 🙂