History of White Widow Strain
Every other person, who is even slightly familiar with popular cannabis strains, would know about the legendary White Widow strain. Its origin is very well known but there are a lot of confusions in the minds of millions of people due to various online rumors.
Since its inception, White Widow has been a famous strain that has won multiple awards, and even bagged the first place in 1995 High Times Cannabis Cup. White Widow is one of the flagship strains of the Green House Seed Company, a strain that leaves its users with a very relaxed feeling, and is also known as a good appetite enhancer just like any other indica-dominant strain. But, this is not completely Indica dominant strain, as it also has at least 40% of Sativa qualities. The white crystals on top of the buds give it a snowy look, hence the name white widow.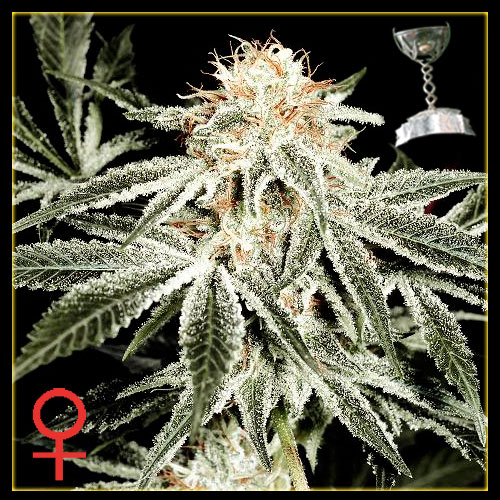 Highly Potent and Resinous Strain
This variety of cannabis is known for its potency and resinous nature. It can easily humble even the veteran smokers, and the top breeders have also used it for making different hybrids.
Who Really Discovered It?
It was originally developed by Dutch cannabis seed breeder named Ingemar (De Sjamaan), during 1987, when it was called the Arnhem's Wonder. It even won the High Life Cup during 1989. Ingemar initially created a cross between a hybrid from Kerala, a southern region of India and a sativa landrace from Brazil.
Eventually, the founder of Green House Seed Co., Arjan, purchased its complete rights in 1992, and crossed the male and female stock he had acquired to produce seeds in 1994. There are many people who find this fact disputed because of so much of speculation about who invented White Widow.
Many websites and blogs on the Internet suggest that someone called Shanti Baba was the founder of White Widow, while the fact is that he just worked with Greenhouse for some time, took strain from Arjan and started selling the same with the Black Widow label, which was earlier even called something else by Ingemar. Shanti Baba himself has admitted that he never had to even do any breeding before selling the strain, which proves the fact that he only popularized the strain, but didn't really invent it!
The Mystery about Its Origin
Ingemar had revealed that he accidentally found the seeds for White Widow hybrid in a batch of hand-rubbed hashish, and then released it formally only after six years from its actual discovery.
Shantibaba Didn't Really Discover It!
Some of the rumors indicate that the earliest descriptions of White Widow were revealed by Shantibaba in 1995, while he was still working with Green House. It's a fact that Shantibaba was working with Green House label when they released white widow seeds at the Green House Seed Co. The origin of White Widow clearly dates back to 1980s when Ingemar discovered it. Today almost every other breeder and seed bank that sells cannabis seeds claims to be original creator of the White Widow strain, but the fact remains that it was originally sold by Green House Seed Co., and the authentic White Widow is still sold by them!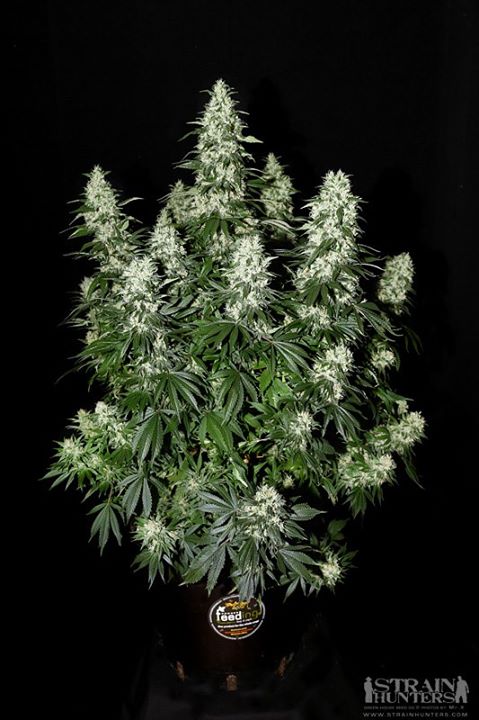 One of the Strongest Marijuana Strains
Today, the White Widow strain is known for its ease of growing and right from veteran growers to amateurs everyone tries to grow White Widow at some point or the other. One of the biggest reasons behind the same is the quality of effect it offers, not to mention its worldwide popularity.
It's one of the strongest Marijuana strains throughout the globe, and a compact cannabis plant with medium height. Its large thick buds usually only develop amber-colored hair, and are often covered in white trichomes.
Due to its high resistance against mold, it's fairly easy to cultivate, and despite being an incredibly uplifting smoke, White Widow is equally famous for its medicinal qualities.
In 2014 the Green House Seed Company released a new autoflowering cross of the White Widow named the White Widow Auto, which flowers in 8 weeks. Check out www.greenhouseseeds.nl