When it seemed that the time to create explosive new cannabis varieties had paused, Strain Hunters Seed Bank surprised the folks with an amazing variety called White Lemon that can be classified without the least doubt as one of the best varieties of cannabis today. A delight for lovers of marijuana, White Lemon is a champion of choice, and it gave much to talk about over the coming years.
White Lemon has a very powerful effect perfectly balanced, which you will notice after the first few puffs as their power invades the body, both physically and mentally. Their effect is long lasting with high current (much greater than that of most varieties). It leaves a clear mind to feel with great effect that completely invades us. The body will begin to feel the narcotic effects progressively, so that all will notice its effect for a long period of time- this variety is certainly a champion of choice. There's nothing to be surprised knowing that their predecessors are nothing less than the best selections of Super Lemon Haze and Child, a cross that will make history.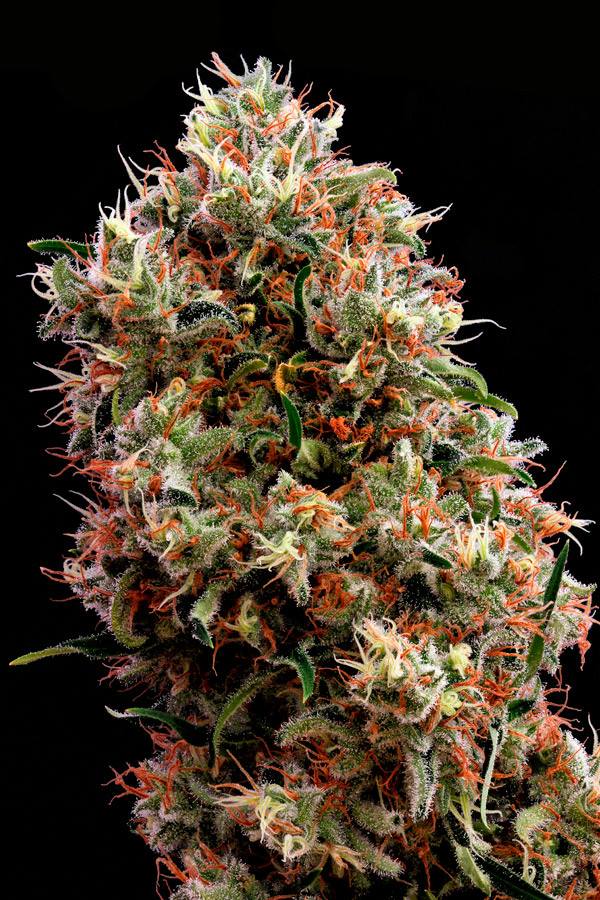 Cultivating this strain is quite simple, and its structure is strong with the ability to withstand the weight of its large, dense buds. Although it's a branched variety, the branches do not open much and they stay glued to the central structure so that it becomes an ideal choice for SOG (Sea of Green). While flowering, see how it triples in size in indoor cultivation; it's treated as a sativa variety as far as height is concerned. Its composition is 50% indica 50% sativa, but its growth is worthy of a pure sativa.
In indoor growing, the buds are ready for harvest in about 9 weeks, while in outdoor cultivation they will be ready by mid to late October. Its production is very generous, giving away a lot of fully resinated dense buds, making it a real treat!
Goodness of White Lemon
In summary, we can speak of this champion variety as:
Great production of buds, compact and dense

Great resin production ideal for extraction

Powerful and long lasting, just wonderful

Easy to grow with short flowering time

Great taste and odor, predominantly lemon citrus with a woody touch
You can buy White Lemon feminized seeds in packs of 3, 5 or 10 seeds. We always recommend buying original and unopened packages, so that the seed quality is guaranteed.
If you have any questions about this variety, send them to us through the comments and we will be happy to help you out.